Kelsey Rees | CRN/The Channel Company
First published 08 December 2022
How have partners made their businesses more sustainable this year? We quizzed six UK and European resellers and distributors bosses on what they have done internally to bolster their environmental commitments
  Environmental sustainability has grown to become an important boardroom-level priority for many channel companies this year.
However, like many movements in technology, companies are at different levels of maturity with varying degrees of engagement.
Regardless of a firm's ESG pace, customer queries around sustainability are up and look set to increase, driving up the subject's value to decision-makers. 
Several partners have also told CRN that private equity buyers asked specifically for details about environmental initiatives as part of their due-diligence before they made an offer.
Recent Gartner figures suggest 87 per cent of business leaders expect to increase their organisation's investment in sustainability over the next two years owing to customer pressures.  The analyst's findings also showed that energy consumption and business travel topped the list of operations-related costs being mitigated through sustainability programs.
To find out what strides channel partners have made in 2022, CRN spoke with six chief executives about how they have become a more sustainable business.
Bob Bailkoski, CEO, Logicalis Group  
Image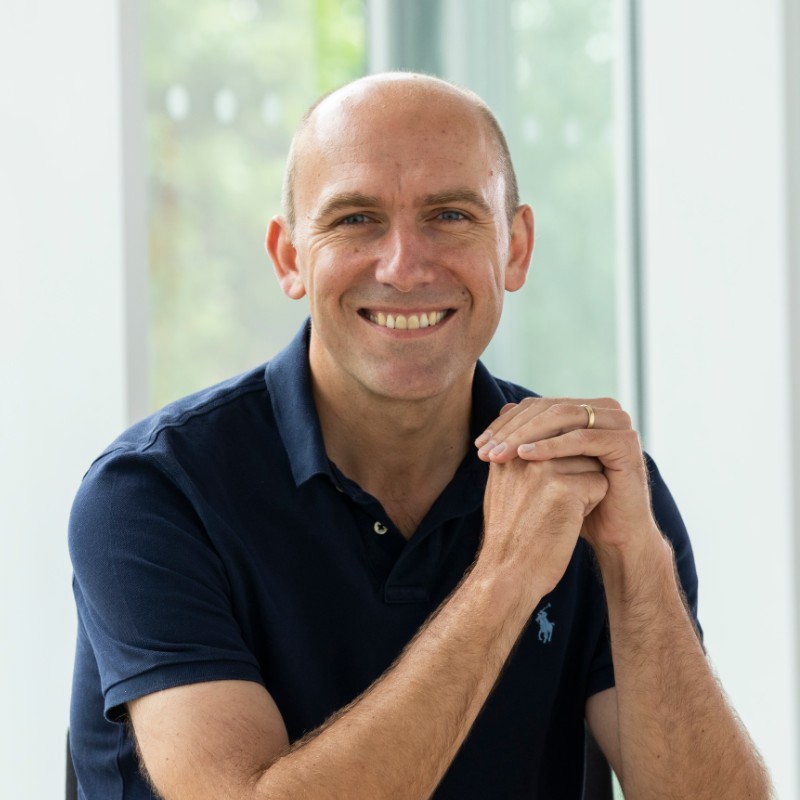 "We're living and breathing these values.
"In some of our countries around the world we have travel-free months. So in Germany in December, we have a no business travel in the month.
"I myself did a business trip to Germany a few weeks ago, where I took the train all the way rather than flying. It took a bit longer, a few hours longer, but I was so much more productive on the train than I would have been on an aeroplane and the carbon impact was negligible.
"I probably saved around 100 to 150 kilogrammes of carbon by taking the train rather than flying."
Michel Paulin, CEO, OVHcloud
  "Thanks to our unique industrial model we are integrated. We build our servers, we design our servers, but also we have introduced new innovations such as water cooling.
"We use 30 to 50 per cent less electricity than our peers.
  "Why? Because we have zero air conditioning in our datacentres. 
"We don't need air conditioning and so we don't have to set up extra equipment that is using electricity in our datacentres. 
"Due to the fact that we use water in our water cooling we use ten times less than our peers.
"Because we use water in a closed model and air conditioning uses a huge amount of water.
"But everybody's talking about operations, which is important. But in reality, with the carbon footprint of the datacentres, more than 70 per cent is coming from the construction of the servers.
"And thanks to the fact we have our own factory, that we build our own servers, we do not use useless components. But also we are able to refurbish all the components. We have a very strong refurbishing practices.
"In each server we integrated our datacentres nearly 30 per cent are refurbished components.
"The carbon footprint of all our new servers is much lower and therefore our datacentre of carbon footprint is I think, and including the scope 3 - nobody's talking about scope 3 as it's very challenging - thanks to the fact that we mastered the factory we can talk about the scope 3
"And now we have set a very ambitious targets for 2025 and 2030.
"We will be net carbon zero on our own operations including the construction by 2025. Net carbon zero on the full scope, including scope 3 by 2030. We will be using 100 per cent renewable energy by 2025."
Mark McLardie, head of ESG, Westcon-Comstor  
"The reality is, a lot of our time and energy over the past nine months or so has been around calculating a carbon footprint because we recognise that without having a good understanding of where we're starting it is very difficult to set targets and then measure progress.
"In terms of practical emission reduction initiatives, that's something that we're working on finalising that plan at the moment.
"But the electric vehicle scheme is absolutely a real life way in which we're reducing emissions by helping our employees make that transition away from internal combustion vehicles.
"In terms of renewable electricity, there are most definitely examples whereby energy tariffs have been coming up for renewal."
Jonas Hasselberg, CEO, Proact
  "We are already sustainable, of course, and frankly, I think we're helping a lot of our customers to become more sustainable. All that said, we're focused on quite a few things, but we want to be really good at them.
"One is energy efficiency. Clearly that's one of our biggest opportunities, if you will, in terms of becoming more sustainable is to use less energy.
"So there are two aspects. One is to use energy efficient datacentres, meaning that most of the energy spent is to power the equipment, not cooling or other aspects of running the datacentre.
"And then two is the actual platform for running them. So the equipment that we use for our services, to make sure that we use very power efficient and modern designs of our services.
"The other aspect is renewable energy. Above 90 per cent of all our energy is renewable but we want to get to 100 per cent. We should be able to do that in the near future." 
Melissa Mulholland, CEO, Crayon  
"In Norway we don't have plastic, we don't do water bottles and we've changed out to compostable utensils.
"We have moved our building to the highest energy standards possible." 
"Crayon's new headquarters in Oslo achieved the BREEAM-Nor environmental mark of Excellent, meaning it incorporates the latest environmental protection measures.
"During construction, Crayon said it placed great emphasis on circular economy principles. 
"This approach minimised overall waste, while also providing a high degree of waste sorting. 
"Moreover, the entire building is of flexible construction, using long-lasting, robust materials.
"The building's energy supply is from Nydalen Energi, which supplies heating and cooling from predominantly renewable sources. In addition, solar cells on the roof provide electrical power, so that the entire structure achieves Energy Class A. 
"Our building windows in Sweden filters the light in and out so our building can stay at the best possible temperature without using a bunch of heating and air conditioning costs. 
"And then all of our furniture is made of recyclable material.
"So we've made a lot of purposeful decisions, including reducing travel. Putting that as part of the culture I think is quite important." 
Geoff Kneen, CEO, Content+Cloud
  "This is an agenda we spoke about recently at the CEOs meeting in Oslo.
"We had a carbon neutral plan locally for quite a while that we're successfully heading towards as a business in the UK.
"But I think what's interesting about that, as we have looked across the Advania group and embraced the new EU directives that are coming in around sustainability, that's definitely high on our group board's agenda.
"Those directives are excellent in the way that they ask you to consider sustainability in a very holistic sense - going right into your supply chain and how you work with your partners.
"You're not only thinking about your own business but you're thinking about how what you do impacts sustainability across your entire ecosystem into your suppliers and your partners as well.
"Those are two things that have been effective this year, which is one, making the move towards carbon neutral. 
"And two, making sure we've got plans in place from the senior management of the Advania group to make sure that we're considering our business holistically from a sustainability perspective and making sure we've got the right targets in place for us to continue that improvement as we go forward."