Why sustainable IT takes centre stage
of CIOs will have performance metrics tied to sustainability of the IT organisation by 2025, expects Gartner.
of CIOs said progress in sustainability is hindered by lack of in-house skills
of ESG services engagements will require a managed services component to address the intense data needs of sustainable transformation reporting by 2025.
Driving sustainable IT solutions for a better future
Organisations like Logicalis are in a privileged position to address climate change and help make the world a better place.
 
We recognise the positive impact we can have and our potential can't be understated: we're working hard to make radical, proactive changes that improve our environmental performance and benefit not just us and those in our orbit, but the planet as a whole.
Related Insights
Cisco and Logicalis have partnered for over two decades, consistently delivering value to our mutual customers through a focus on innovation and service, combining Cisco world-class hardware and software offerings with Logicalis' market-leading menu of value-added services.
Watch this 30-minute executive panel discussion with Nick Holden, Bob Bailkoski, and Denise Lee, where they discuss sustainable business practices and how organizations like yours can take practical steps to reduce emissions and improve energy efficiency.
With sustainability top of mind for everyone, organisations are demanding transparency and clarity from suppliers and partners around ESG goals today. It's clear that businesses expect the organisations they engage with to do more to offset their environmental impact.
More and more climate conscious travellers are opting to take the train instead of flying. With this in mind, and a business meeting coming up in Cologne, Bob Bailkoski decided to take the 580km trip by train.
The future of the planet is uncertain, but more efforts are being made across the channel to ensure the IT industry is taking positive steps to improve the situation
Technology has undoubtedly revolutionised the world, yet, technology and sustainable approaches are not mutually exclusive. While technology must be made more sustainable, the way we use technology may be the key to acting more sustainably.
Helping our customers succeed
The National Oceanography Centre needed to refurbish 2 climate vessels with an up-to-date, high speed, and secure network and IT infrastructure. Despite a complex set of obstacles read how the Logicalis, team in collaboration with Cisco delivered a robust and secure solution.
G.James needed to modernise its aging switching infrastructure whilst partnering with an organisation that aligns with their ESR goals and objectives.
Galp Energia is a multinational energy corporation with 6,300 employees operating approximately 1,500 service stations. When they needed to digitally transform the entire group they turned to Logicalis and our partner Cisco, to handle the implementation of the SD-WAN and wireless connectivity solution.
Track your sustainability score with the Digital Fabric Platform
See how the Digital Fabric platform can help reduce your carbon footprint with an approach that allows you to digitalise and dematerialise your core ​IT solutions.
Harness our environment data to gain recommendations on your sustainability initiatives and how you compare to other similar organisations.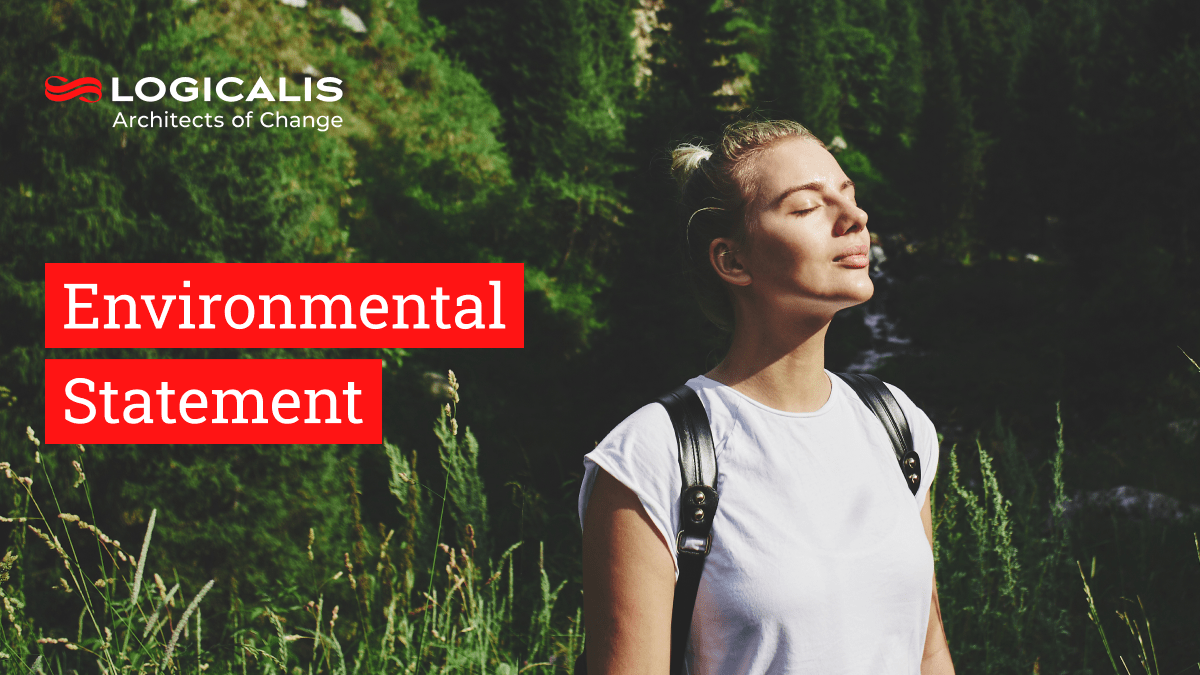 Logicalis Environmental Statement
At Logicalis, we want to make the world a better place, and our role as a global technology service provider provides both an opportunity and a responsibility to take the lead in contributing solutions for a sustainable future.

Read about our sustainability pledges, reporting commitments, policies and more in our Environmental Statement.
Read our Environmental Statement
Logicalis CIO Summit: Forging a path to sustainable IT
Our annual CIO Summit brings together senior IT leaders worldwide to address the industry's most significant sustainability issues.  
This year's summit, themed Forging a Digital Path to Sustainable IT, gave CIOs insight and inspiration from experts driving sustainable innovation in their industry. The event highlighted the vital role of IT as an enabler for sustainable transformation and the importance of CIOs actively getting behind business-wide sustainability goals. 
Browse through these selected videos featuring speakers from IDC and Cisco and CTO panelists from Pestana Group, Sinar Mas Land, UKRI and Yamaha Motors.
Deconstructing sustainability: The customer transition to green IT
Watch Bjoern Stengel - Global Sustainability Research Lead, IDC - deliver his keynote presentation and share his perspective on IT's critical role in enabling organisations' sustainable transformation journeys.
The decisive decade for climate action
Logicalis's Charissa Jaganath hosts this fireside chat with guests Denise Lee, VP Sustainability Engineering Office, Cisco and Bjoern Stengel, Global Sustainability research Lead, IDC.
The CIO's role in driving sustainability
A panel discussion which asks the guests what technologies they're implementing to optimise their operations towards carbon reduction while maintaining business focus?
Navigate an ever-evolving market and turn uncertainty into success. 
Get in contact with us today.