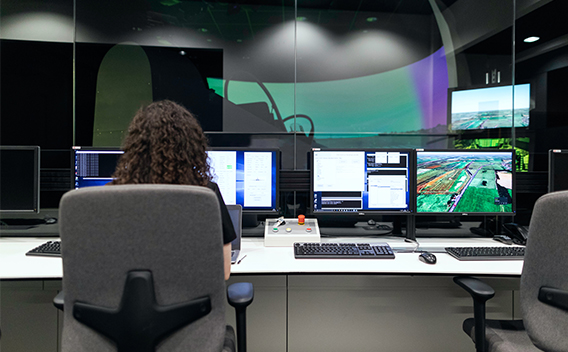 BPAY case study: Logicalis helps BPAY find their dream tech solution
Like many other businesses in 2020, BPAY Group went from supporting one office - to supporting 150 overnight. So, they took the opportunity to investigate upgrading their old system, with priorities focused on doing it seamlessly and reducing the amount of visible change as everyone's lives had already been disrupted enough.

Read how Logicalis Australia helped the team at BPAY Group save time, a few headaches, and a good amount of money as well.
Read our solution for BPAY
Logicalis helps AFCA reimagine traditional workspace
Helping our customers succeed
Logicalis delivered Dairy Australia's Azure migration project enabling the organisation to be agile, fast and shift their IT environment to a futuristic way of operating.
Logicalis Australia's expertise allowed the MCC IT department to concentrate on core business tasks, safe in the knowledge employees have everything they need to remain productive.
Logicalis presented a Clearing Cloud Telephony based on Webex Contact Centre & Webex calling with a managed service backed off to Brightcloud.
Logicalis Australia deployed an Intelligent Connectivity solution enabling them to focus on running the business and responding quickly to the needs of the patients.
Developing a smart network to drive digital transformation, flexibility and security.
Navigate an ever-evolving market and turn uncertainty into success. 
Get in contact with us today.